Medical Data Annotation: Covid-19 Faced By AI And Its Solutions
Artificial intelligence (AI) allows for adjusting to new information and performing tasks like humans. 2020 and 2021 highlighted the importance of AI when COVID-19 led to a shocking health crisis.
As a result, the role of medical data annotation has increased more than ever. Medical data annotation is the process of tagging, annotating, and labeling medical data.
Machines can learn from prior cases and predict contemporary and untagged images. So healthcare specialists can diagnose different illnesses and manage all the information. All these tasks will significantly improve healthcare services in such cases as the pandemic.
Data annotation is not a new concept. Still, data annotation's effort to combat coronavirus is not discussed much.
What Challenges Has AI Faced During the Coronavirus Pandemic?
Statistics on patients, medical examinations, treatments, and deaths were available during the pandemic. This data displayed the deadly crisis globally.
Moreover, experts gathered coronavirus data from healthcare authorities from 200 countries daily. Without a team of skilled data experts, this reporting would be much harder.
Artificial intelligence can reduce the disease impact and prevent it from spreading. Still, AI in COVID-19 faces challenging tasks for its analysis.
1. The Absence Of Data
To develop an explanation and treatment for the coronavirus, experts need traditional data.
2. Cross-Validation Of The Models
This eradicates the influence on state officials and healthcare institutions' decisions and actions.
3. Data Security And Privacy
Security and privacy of patients' information about their health, present health, and treatments.
4. Irregular COVID-19 Data Practices
Different strategies of medical institutions and the variety of the dataset compromise predictions.
5. Similar Symptoms
Studying coronavirus cases is difficult as the disease has similar symptom patterns.
6. Abnormalities
Due to the conflicting nature of COVID-19, experts have noticed irregular data sets.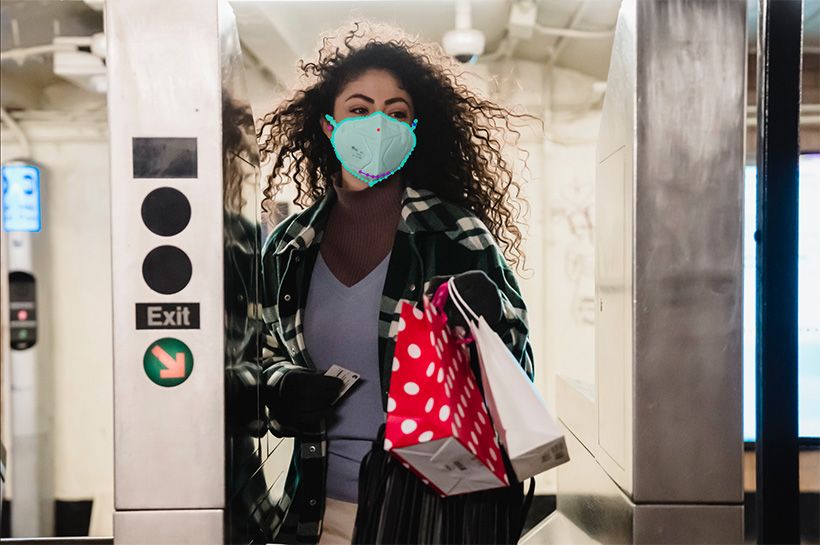 Data Annotation Solution For Pandemic-Related Contemporary Issues
The limited data and time made effective prevention of the coronavirus challenge. As this virus became deadly, the introduction of advanced AI approaches helped people. Annotators work with image data annotation, which is expensive. Even though many data annotation methods are available, this problem remains unsolved.
Validity
The accuracy and precision of data annotation ensure the efficacy of AI-based models.
Skill
A skilled data expert understands how to maintain data quality and improve performance.
Flexibility
The main goal is to make annotated data suitable for various platforms and tools so that it can work on any AI task.
Data Security Compliance
Data annotators emphasize the significance of data security compliance. You need to know what kind of data you are dealing with, develop a plan, and perform data assessments. These programs come up with the best methods for people to follow the rules and restrictions. Moreover, they help institutions protect themselves from lawsuits.
Scalability
After the spread of COVID-19, medical data experts should quickly respond to data.
Endnote
With the outbreak of COVID-19, the importance of annotated data has increased. Data annotators handle massive coronavirus data to contribute to new AI approaches development.
This pandemic has forced specialists to enhance their skills in AI-based medical studies. Annotating medical data needs a skilled healthcare professional's help. Check Keymakr if you are looking for affordable and effective data annotation services!