Deep Learning in the Time of Coronavirus: What You Need to Know
Data augmentation, deep learning, and AI are changing the way we see the world. From robust facial recognition software to self-driving cars to a data-driven, multi-faceted response in the face of a global pandemic.
Here's how automating data augmentation has allowed data scientists and medical researchers to join forces against COVID-19.
AI in the Time of Coronavirus: How Machine Learning Data Augmentation Can Help
From text data augmentation to predictive analytics, AI's response to the pandemic consists of many leading data science techniques.
Forecasting the Spread of COVID-19
Predicting where COVID-19 will spread next allows public health officials, policymakers, and political leaders to make the most of their resources. But modeling and forecasting the spread of COVID-19 hasn't been easy.
Here are a few examples of how AI-driven predictive systems saved the day by doing what they do best.
Locating the virus's first appearance. The moment COVID-19 began appearing in international news headlines, BlueDot put its outbreak risk software to work. By analyzing thousands of sources—from population demographics to livestock health reports—its robust machine learning algorithms located the beginnings of COVID-19.
Forecasting spread in real-time. The Centers for Disease Control and Prevention assigned over a dozen teams to predict the spread of COVID-19, one of which uses machine learning algorithms to scan and condense data streams, generating real-time predictions backed up by human-based reviews.
Creating a quick and intuitive warning system. The South Korean government relied on AI and big data analysis to develop dynamic COVID-19 warning systems. These systems use information collected from citizens, foreign nationals, hospitals, banks, and other government institutions to rapidly pinpoint where an infected person has recently travelled.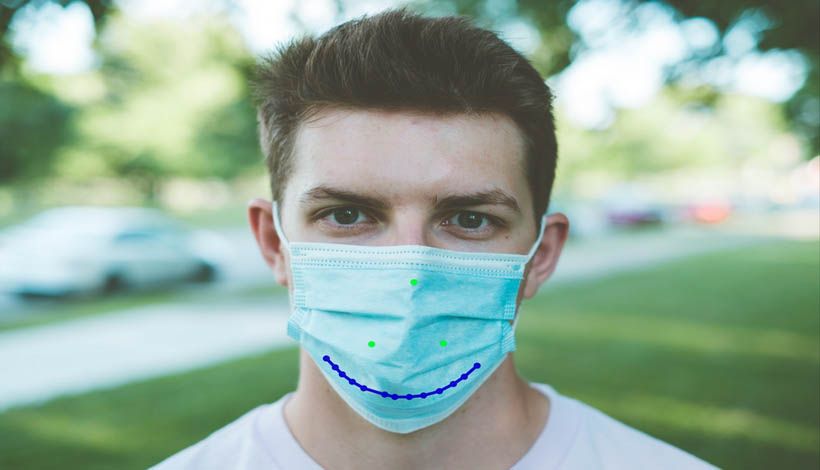 2.  Training Data Augmentation for Diagnosis
Do I have coronavirus? We've all asked ourselves the same question at least once in the past few months. For patients with hallmark symptoms, getting a quick and decisive answer is critical to keeping loved ones safe and receiving treatment as soon as possible.
So, what does AI have to do with diagnosing COVID-19? Deep learning algorithms improve the accuracy, reliability, and speed of diagnosis. Here's how.
Determining between illnesses. Data scientists are training machine learning algorithms to analyze the differences in CT scan data between illnesses and generate probability ratings for potential COVID-19 cases.
Running scans in 20 seconds. Alibaba's research institute, Damo Academy, has developed an algorithm that can run scans in 20 seconds and detect COVID-19 cases with 96% accuracy. Training data for the algorithm consisted of 5,000 confirmed cases.
Visualizing SARS-CoV-2. The first step to understanding the nature of coronavirus involves generating a 3D model of the virus that causes it and its associated proteins. Deepmind recently released protein structure predictions through its latest version of Alphafold.
Reducing the pressure on healthcare systems. For hospitals that can afford a CT scanner, demand for the scanner can quickly overwhelm its availability. That's where deep learning comes in. A cloud-based system called CAD4COVID rapidly analyzes chest X-rays, shortening patient processing times.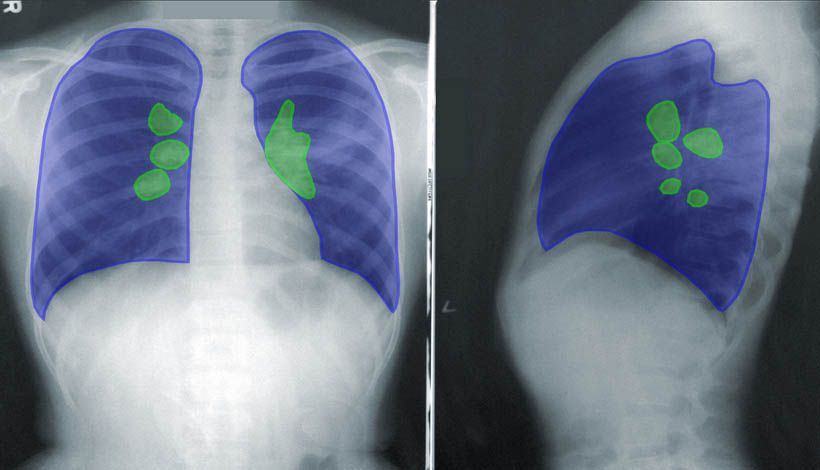 3.  Keeping the World up to Date
Watching the number of COVID-19 cases rise has become an uncomfortable pastime for those of us stuck at home. But how are those numbers produced?
Here's how data augmentation keeps case counts and exploratory statistics accurate.
Updating us on the hour. Data from John Hopkins' COVID-19 repository is being used to generate statistics and predictions every 60 minutes, alongside an ongoing case count. Anodot's ML-powered analytic dashboard uses data from John Hopkins and The Center for Systems Science and Engineering.
Telling us who's most vulnerable. An AI model by ClosedLoop predicts the likelihood of a hospital stay for patients with respiratory infections, including influenza or pneumonia. Its algorithms were trained on data from 2 million elderly and disabled patients.
Minimizing misinformation. Ever since COVID-19 first garnered international attention, misinformation has run rampant on social media. Facebook's AI group has addressed the issue on its platform by training its systems to fact-check flagged content. Computer vision models, on the other hand, are targeting exploitative ads on its marketplace.
Professional Data Annotation Services for Your Machine Learning Project
AI has transformed healthcare on every level, from the way we monitor blood transfusions in individual patients to how we approach public health emergencies on a global scale.
Are you interested in developing a machine learning application with groundbreaking impact? Regardless of the industry, ML application performance depends on high-quality training data. That's why AI companies rely on professional data annotation services such as Keymakr.
Get to market faster with Keymakr. We provide pixel-perfect image and video annotations that meet your deadlines and fit your budget.
Contact a team member to book your personalized demo today.